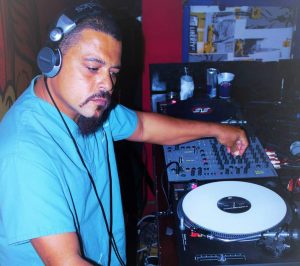 DOMINICAN-ITALIAN CULINARY ARTIST AND DJ
Hernani Isaac. Aka. The Dancing Man. Culinary artist and Dj. He always has good and fresh Electronic music played digitally or on vinyl. It is based on different styles: A cross-section of essentials from House and Disco to Techno. Down-Tempo, Drum & Bass, and Lounge. Trip-hop, Tech House, Techno, and Deep House, combined with warm vibes, Latin-flavored rhythms, sweet, naked melodies, and a Jamaican Dub sound, evoke The rhythm of body and spirit.
High protein superfood cuisine. A mix between Traditional Central Italian cuisine and the Caribbean taste.
At a young age, he got the real taste of cooking working as a Mama's helper in the Dominican Republic where he got the knowledge of the combination of Caribbean cuisine. She has a real talent in the kitchen with unique taste and Hernani was able to see the kitchen up close.
Over the past 3 years, he has worked in more than 100 kitchens with different chefs in Massachusetts helping them to prepare their recipes at a higher level. Former prep guy for a professional Italian chef who graduated from Johnson & Wales University Mr. Chef Jeff Mitchell at The Talkative Pig Restaurant on Cape Cod.
Hernani combines natural ingredients to heal and fuel the body to get the most out of each person. As a DJ and Chef, he performs in your eyes. Mixing & Cooking is a project that he created to present music and food. Enjoying food in any kitchen around the world. Invite us to yours and we will cook a wonderfully healthy, natural, and organic meal with select superfood ingredients and the most unforgettable music session.