CHEF | CULINARY AND SOUND CONSULTANT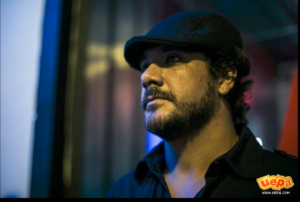 Former Executive chef at Mix Restaurant (Dominican Republic)
Madrid Tapas y Vinos (Miami) from October 2016 to 2018
2nd cook at Carmen's Selecta Restaurant (Pozuelo, Madrid) from May to September 2016
Plan Sierra Consultant. 2016
Training in Safe Food Management to community groups.
Restaurant Design Workshop Restaurant Arroyo Hondo Theme Park.
Consultant in Gastronomy. Design of menus and implementation of quality systems. 2015
Consultant Head CHEF Restaurant Yalla Cabarete (Cabarete, Dominican Republic) 2015 • Menu restructuring and costs. • Organization (personnel management) And training of employees. • Purchasing Manager – Relation to suppliers – No.1 TripAdvisor in Cabarete
Head CHEF Consultant at Palapa Bar & Tapas Restaurant Terreras (Cabarete, Dominican Republic) 2015 • Menu
Consulting for La Forchetta Restaurant (Santo Domingo, Dominican Republic) • Restructuring of the menu. • Kitchen organization 2000-2008 Catering –
Home service (private company) Management of own company for the elaboration of products with meats with gourmet touch (Burgers gourmet style).
Education
Certificate in Basic and Intermediate Cooking in the School "Le CORDON BLEU". (Madrid Spain)