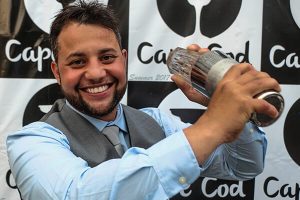 BARTENDER | BRASILIAN BARISTA
Fabio Viana, has always been chosen at events to prepare the things people like to drink and he's taking his knowledge of mixology on the road.
He has provided bartending services to many large companies in the USA and Brazil including Copacabana Palace in Rio de Janeiro.  By combining his bartending experiences with the exquisite tastes of his Brazilian culture he is bringing a special experience to you and each of your guests.
His idea was born to bring to your guests something creatively delicious with elegant professionalism.  We will bring all the necessary tools to provide your guests with just about any request and allow you to simply host.  We adapt to our environment and each of our customers likes and needs in order to satisfy their desires.
His cocktails offers the best in terms of quality and creativity in their tropical fruit drinks with and without alcohol.  We have experience and skills to provide the right drink for every occasion, whether it's a small get-together or large festive celebration.